Location
, Oregon US
2231 miles
Make
Condor
Model
170-S
Tons
0.00
Year
1993
Price On Request
Published by
Pioneer Truckweld, Inc.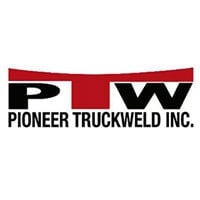 A Condor 170-S Articulating/Telescopic Aerial Work Platform in very good operating condition. The low mileage truck features a powerful Cummins turbo diesel engine, a Morse 5-speed automatic transmission. This was dispersed as part of a standard fleet rotation from the Seattle City Light. Recent Rebuild in 2003, less than 2,000 hours on unit since rebuild. This unit was the flagship of their fleet and has been well serviced and maintained throughout its life. Overview: Make: Special Trucks Model: Badger Year: 1993 Mileage: 28,231 on odometer Hours: 6,364 on working PTO Meter VIN: 1S9BAGCR0NF391011 Number of Axles: 4 Engine Make/Size: Cummins 6...
Location
Fontana, California US
2226 miles
Make
Condor
Model
170-S
Tons
0.00
Year
1996
$79,995 USD
Published by
Great Pacific Equipment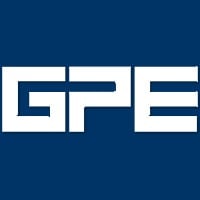 Unique Trailer mounting with 2-man rotating platform with 1,000 Lb unrestricted capacity, fully proportional controls at base and platform, non-insulated, swing out and down outriggers front/rear, powered by John Deere diesel engine with 30 Gallon Fuel Tank Model 4045DF001, Mounted on , 1996 Kalyn Siebert 50' Trailer(SN T04045D471610) , 6 Wheel 3 Axle, Front Axle is a Tag Axle 85,700 GVWR sn-1K9M48312T1005439, Complete Self-Contained Unit. Price is AS-IS and does not include tax, registration, and freight.
CONDOR lifts are designed and manufactured by Time Manufacturing Company in Waco, Texas where two state-of-the-art manufacturing facilities, with over 300, 000 square feet under roof, comprise one of the premier factories of its kind in the world. Through vertical integration Time monitors and maintains the quality of all products from the initial purchase of steel all the way through final testing. CONDOR's expanding global reach and leadership is supported by Time Manufacturing Company. With over 42 years of experience in the aerial lift industry, Time continues to adapt to changing markets, across the globe, with a clear commitment to quality through unequaled innovative design and manufacturing. Condor aerial platforms range in height from 104' to 210' with side reach work areas of 50' to 81' and platform working capacities up to 2, 200 lbs. At Condor, a central focus is customer satisfaction which begins with customer support of every Condor. Service response, parts availability and product training are all provided by Condor. By design, your Condor requires no mandatory teardowns, overhauls or rebuilds. But when you need parts, service or training, our authorized and experienced technicians will respond quickly and efficiently, at our location or yours.