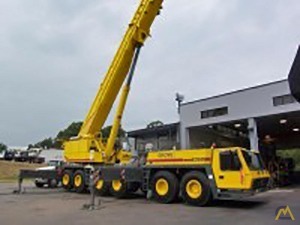 2001 , Virginia US Distance: 127 miles
by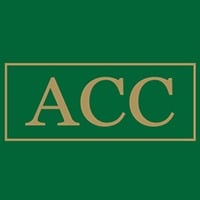 Atlantic Coast Cranes & Machinery, Inc.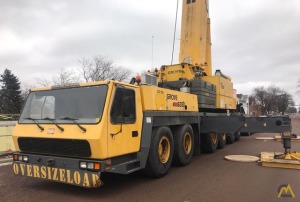 2000 , Minnesota US Distance: 1008 miles
by
RTL Equipment, Inc.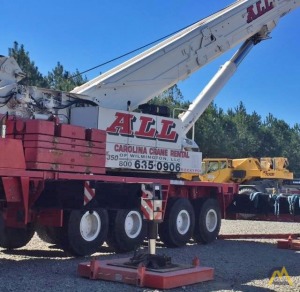 2005 Wilmington, North Carolina US Distance: 336 miles
by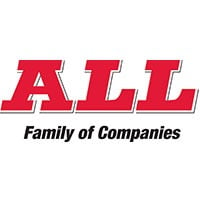 ALL Family of Companies
The Grove GMK6350 All Terrain crane features a 51-197 ft. (15.5-60m) 5-section full power MEGAFORM™ boom, a36-62 ft. (11-19m) telescoping offsettable swingaway extension, and a 69-200 ft. (21-61m) luffing jib. MEGALIFT™ main boom attachment, 220,400 lb. (100 Tonnes) counterweight with hydraulic removal system and a MEGATRAK™ suspension.